Testimonials
.
May 9, 2019
Good Afternoon Todd!!
Just delivered and it's so beautiful!!!
This really has made my day!!!
Thank you so much!!!
Tammy R - Gray, TN
.
April 4, 2019
Just received, my wife is thrilled IT IS REALLY, REALLY BEAUTIFUL
Thanks
Mark G - Freehold, NJ
.
March 29, 2109
Good morning, Todd!
I'm writing to let you know that I just received the jewelry armoire and it is stunning! The craftsmanship in all aspects is superb! Matter of fact, I have a few Stickley pieces and the workmanship (wood, hardware, and perfect finish) in the armoire looks & feels superior to me, in my humble opinion.
And the delivery people were fantastic too!
Thank you again! I'm definitely going to recommend Amish Avenue to my friends and will definitely look to your site first for future heirloom pieces for my Home.
Most appreciative and in awe,
Kelley A - Somerville, NJ
.
Mar. 13, 2019
Todd,
We received the vanity yesterday. It's absolutely beautiful!!! You're workmanship is second to none. It's has made my wife extremely happy! Again thank you so much for all your kindness!!

Respectfully,
John M - Thorndale, PA
.
Mar. 11, 2019
The jewelry armoire arrived on Sunday morning. Outstandingly beautiful and well crafted!!! Exactly what we were hoping for. Ann couldn't believe her eyes. Please tell your craftsman what a truly excellent job they have done! It's wonderful doing business with artisans committed to such high quality workmanship.
Jonathan B - DeForest, WI
.
Jan 14, 2019
Hi Todd,
Just wanted to let you know -- the furniture is absolutely gorgeous!!! Both pieces go beautifully with the birds eye antique piece we already had in the room. The quality is incredible. Thanks so much to the craftspeople who built them with such obvious care!
Best,
Erika L - Fort Collins, CO
.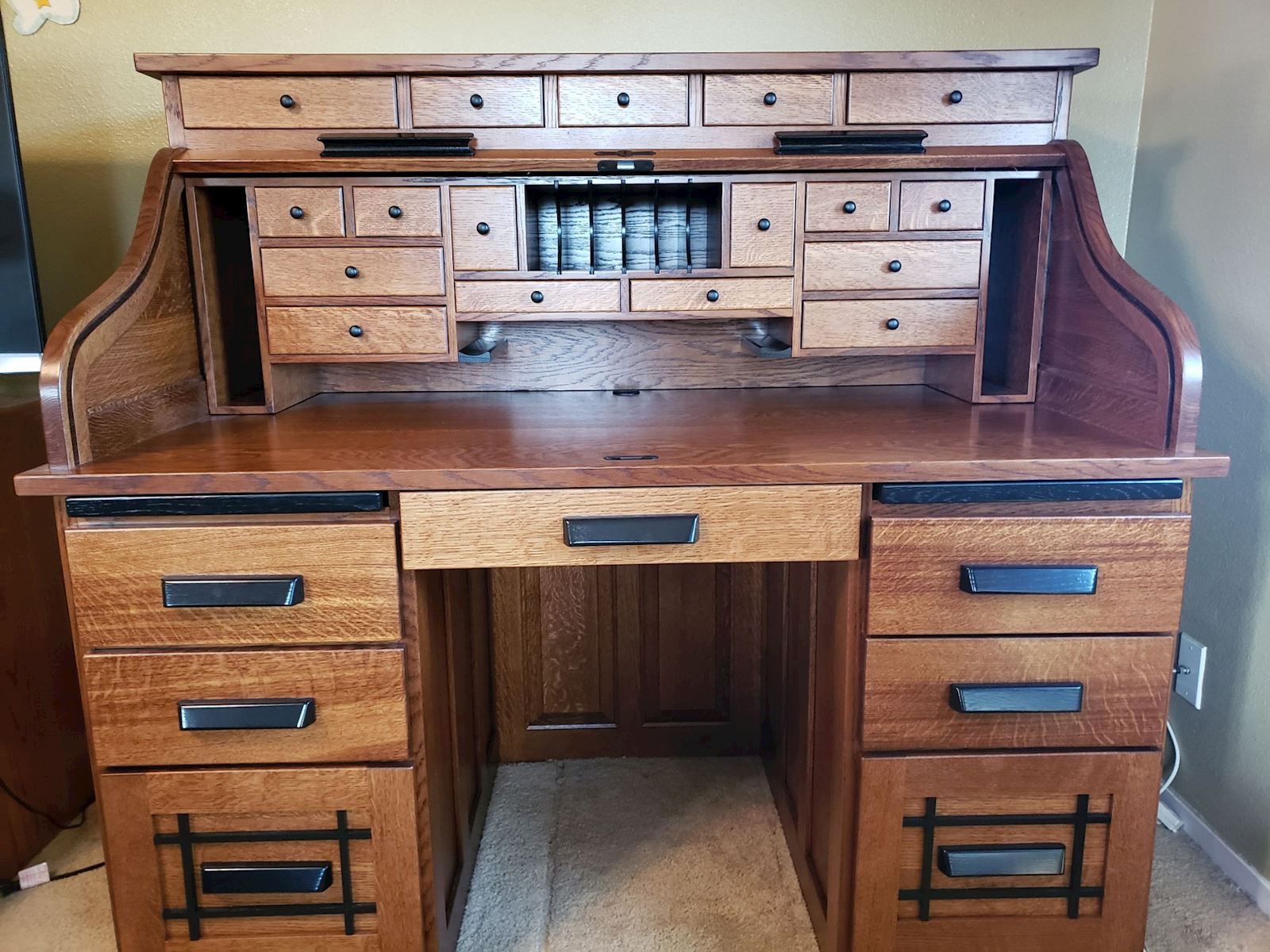 .
December 19, 2018
My desk arrived. Its beautiful! Thanks again. The delivery guys were great. Merry Christmas and happy new year.
Joe D - Rocklin, CA
.
December 12, 2018
Todd,
it (jewelry armoire) is absolutely beautiful!! This process was beyond my expectations— from you helping me with the stain - to the design- the actual purchase- and the delivery!
Thank you!!!!!
(And MERRY CHRISTMAS!!!)
Gale F - Springfield, NE
.
December 11,2018
Received the armoire today. It is spectacular and delivered in perfect condition.
Thank you!
Julie H - Mills WY
.
November 7, 2018
Todd,
I received the jewelry box today and it's great craftsmanship! Please thank the man who crafted this box for me. My girlfriend loves it.
Thanks,
Corey W - Leonardtown, MD
.
September 24, 2018
Hi Todd:
I received the armoire last Thursday. It is beautiful! It matches my existing furniture perfectly! The delivery guys were very professional. I would definitely recommend Amish Avenue to friends and family.
Thanks,
Elizabeth H - Caledonia, MI
.
.
September 19, 2018
Wow!! What a bed. Thank you so much!!
Thomas C - Philadelphia, PA
.
.
August, 18, 2018
Hello, Todd!
Olga here. I am very pleased with my new jewelry cabinet. Thank you! It looks wonderful and is so very roomy. It is a piece that will definitely last more than a lifetime. Ray says thank you very much too.
Best wishes,
Olga K - Clifton, NJ
.
.
July 26, 2018
Thank you so much for the gorgeous armoire!!!! The craftsmanship is just fantastic!!! This will definitely be passed down to future generations!!!!!!!!
Pamela S. - Quincy, MI
.
.
July 26, 2018
I received my jewelry armoire yesterday. Thank you so much. I love it. It is an amazing piece of furniture. I am so happy with my decision.
Shelly A - Hackettstown, NJ
.
.
April 19, 2018
Hi Todd.. just wanted to touch base with you and let you know that I received the Armoire on Tuesday evening.
My armoire is absolutely beautiful! I cannot say that enough. It is larger than what I had imagine- but that is a good thing! It is solid and heavy which to me means it it made of good quality Hickory wood. The craftsman who made this piece is definitely an artist and has a talent beyond compare. I have zero complaints about this Armoire.
I am so happy and beyond satisfied entrusting you and your business with making such a beautiful piece of furniture that will most definitely last for generations. You have definitely surpassed my expectations.
Thank you so very much, Todd.
Stephanie H - Kansas City, MO
.
.
.
March 27, 2018
Todd,
The armoire was delivered yesterday and it is spectacular! I absolutely love it. Eli and his assistant did a fantastic job as well. They were right on time and took great care getting the armoire set up. They checked every drawer and cabinet to make sure everything was working perfectly. I hope you were able to get some great pictures and video of this because I'd be very surprised if you didn't sell more of these.
Karen H - Gig Harbor, WA
.
.
.
March 21, 2018
Todd,
I love my jewelry cabinet. I have it all filled up and it looks great.
Thank You,
Carol H - Malmo, NE
..
December 21, 2017
"Hi Todd,
We received our furniture on Tuesday and it looks great! Definitely worth the wait! Thank you for all of you help!"
Thanks,
Chris H - DeWitt, MI
.
.
December 18, 2017
"Received and it looks beautiful. Thank you so much - my wife will love it!"
Tom H - Rolesville, NC
.
December 14, 2017
"The armoire came today. It is really nice. We are very pleased with the entire experience and hope to shop with you again.
Richard S. - Mohegan Lake, NY
.
.
November 20, 2017
"Thank you. The piece is absolutely beautiful, and I love it!"
Dawn H. - Chicago, IL
.
.
June 21, 2017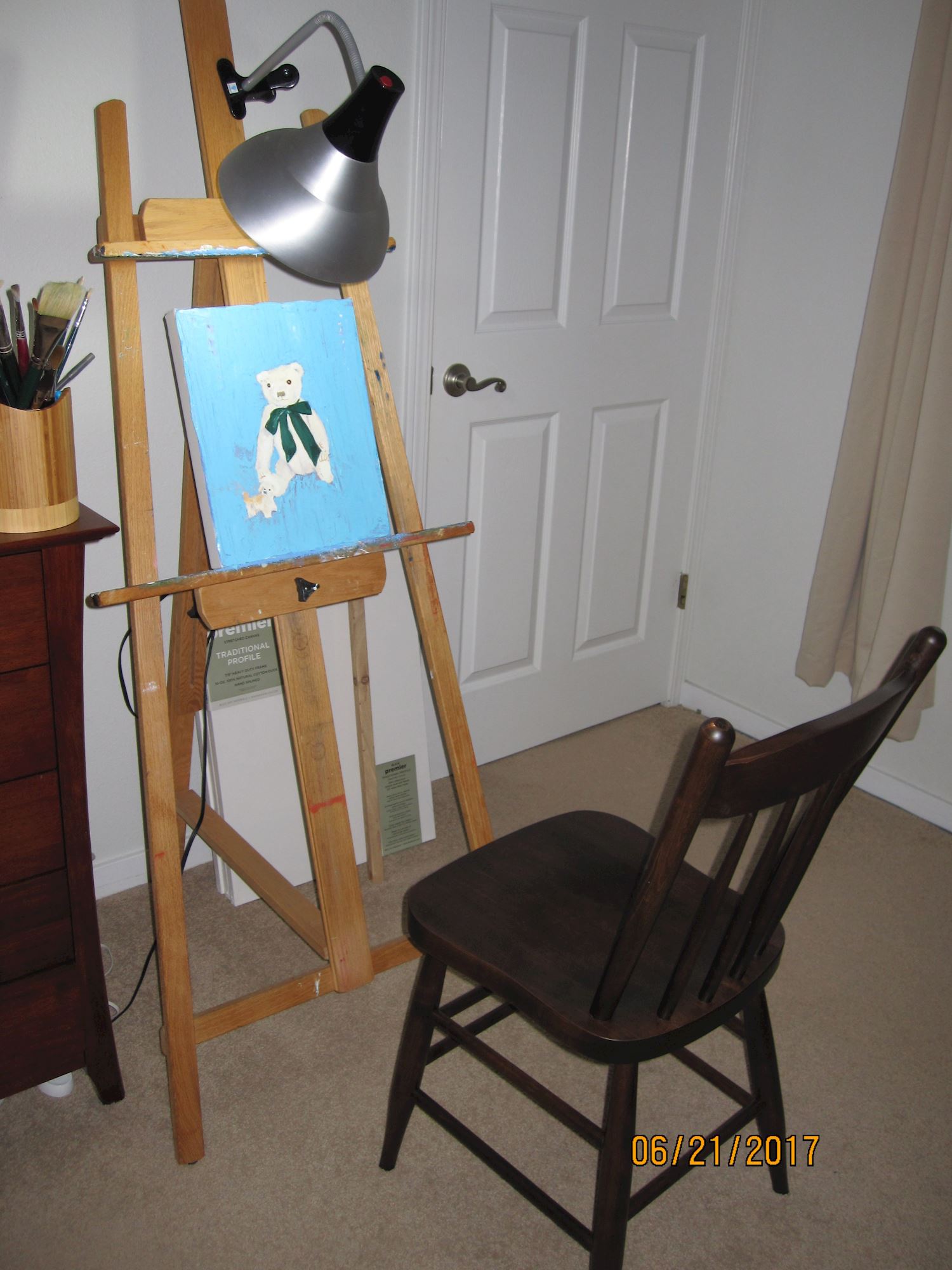 Hi. The chair arrived today.I love my new chair very much ! Its perfect for my small bed and painting room.
Thank you !
Miwako O - El Sobrante, CA
.
June 21, 2017
Just got home - it's (bed) beautiful. Thank you!

Amy G - Dallas, TX
.
March 15, 2017
Thanks Todd. Wonderful piece (jewelry armoire). Pleasure doing business with you.
Todd & Beth C - Hamilton, OH
.
February 17, 2017
Todd
The delivery was actually early. The driver helped pack the piece (jewelry armoire) into the house, very unexpected and appreciated!
The piece is just plain beautiful. Our home is full of handmade shaker furniture and this piece just fits our home superbly.
My wife is beside herself at how beautiful and fine the workmanship is.
Thank you very much for the quality and customer service from Amish Avenue.

Frank C - Saint Helens, OR
.

December 15, 2016
Good morning, Todd!
The desks are just BEAUTIFUL! We are very pleased, and so glad we found them (and your business) on line.
The young man who delivered the desks was great too. He was so careful with them, and put all the drawer dividers in place and got them set right where we wanted them. We're busy filling the drawers now, and of course my computer is happy on its new desktop.
Thank you for working with us on the stain color, and for getting them here before Christmas. We will be sure to recommend you to any friends who have need of furniture, and if you run into people who want a recommendation, we'd be happy to oblige.
All our best wishes for a Happy Christmas, and please pass along our sincere thanks to the master woodworker(s) who actually made our desks too.
Sharon S
Moscow, Idaho
.
October 28, 2016
Todd,
The desks are here now and they look great. Thanks for all of your help.
Henry H - Fort Drum, NY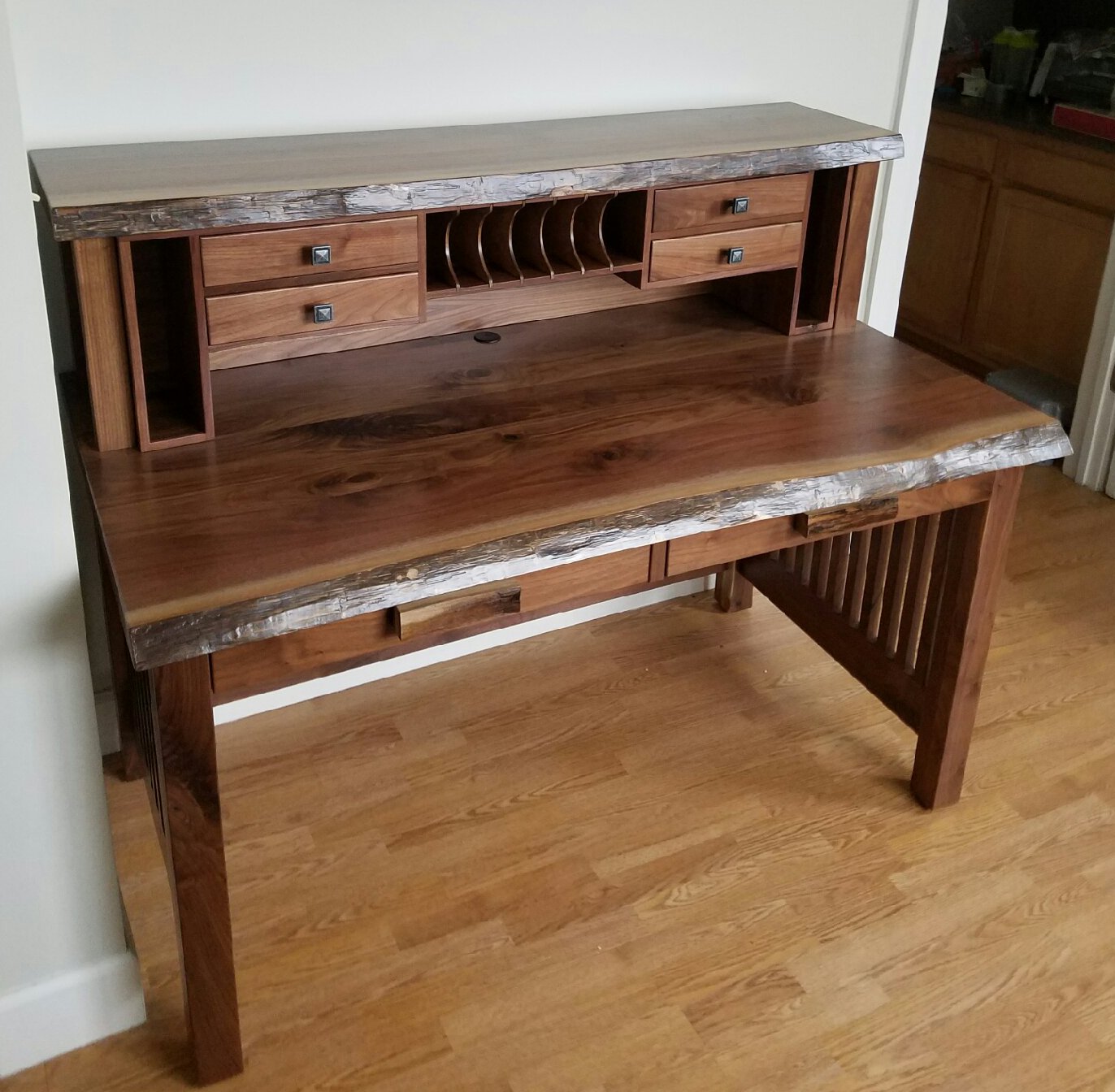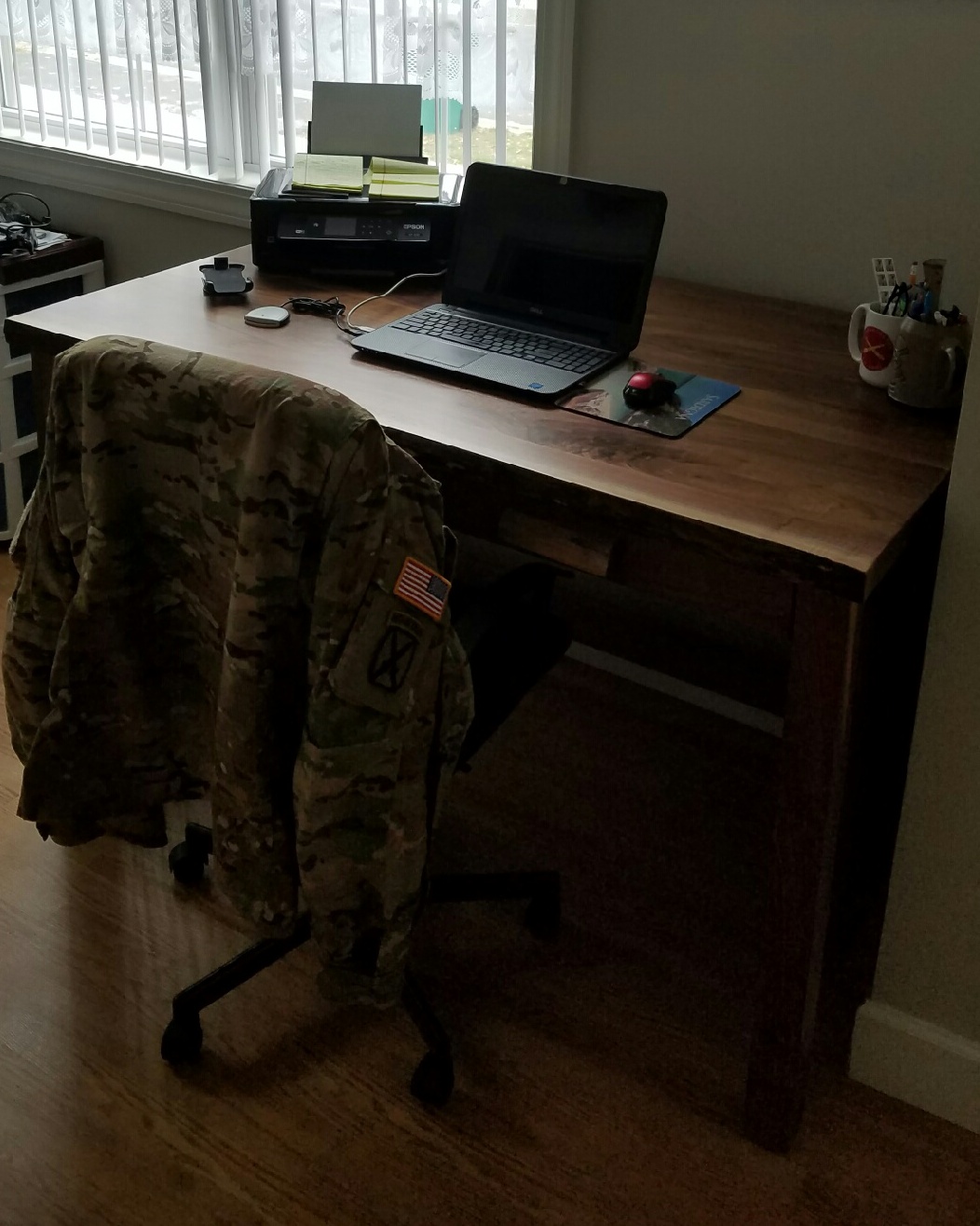 .
July 21, 2016
I LOVE it (jewelry armoire)!!! Thanks Todd
Jeanne G - Aydlett, NC
..
July 19, 2016
Thank you for the beautiful desk!
It is so wonderfully crafted and so attractive. Far nicer than anything available in stores today.
Worth the wait!
Mary A - Minneapolis, MN
.
May 26, 2016
The desk is very nice really like the quality of construction & more important my wife loves it. The shippers were top notch too very friendly.
Thank you Todd D - Roscoe, NY
.
May 21, 2016
Hi Todd,
My roll top desk arrived this morning. It is absolutely beautiful and is everything I wanted and more! Simon was a pleasure to work with and meet. The delivery and setup all went very smooth. My wife and I are both very pleased with the desk. It completes very nicely the room I have for it. I will cherish and enjoy it for all my remaining days and I have no doubt that someone for generations after me will know the same enjoyment. It is a work of art, exquisitely made! Thank you so very much!
Kind regards,
David R - Salesville, AR
.
.
May 5, 2016
Hi Todd,
The nightstand arrived today. It is gorgeous! I couldn't be happier. The shipper was kind enough to place it in my garage. He was very complementary also. Thank you so much,
Bethann D - Janesville, WI
.
June 27, 2012
Hi Todd,
My furniture was delivered this afternoon at 3pm. Both gentleman were very pleasant and professional. They set up all the pieces for me. The
furniture is absolutely beautiful, its exactly as I hoped it would be and the stain Boston finish is so nice.
Michael C - Robbsville, NJ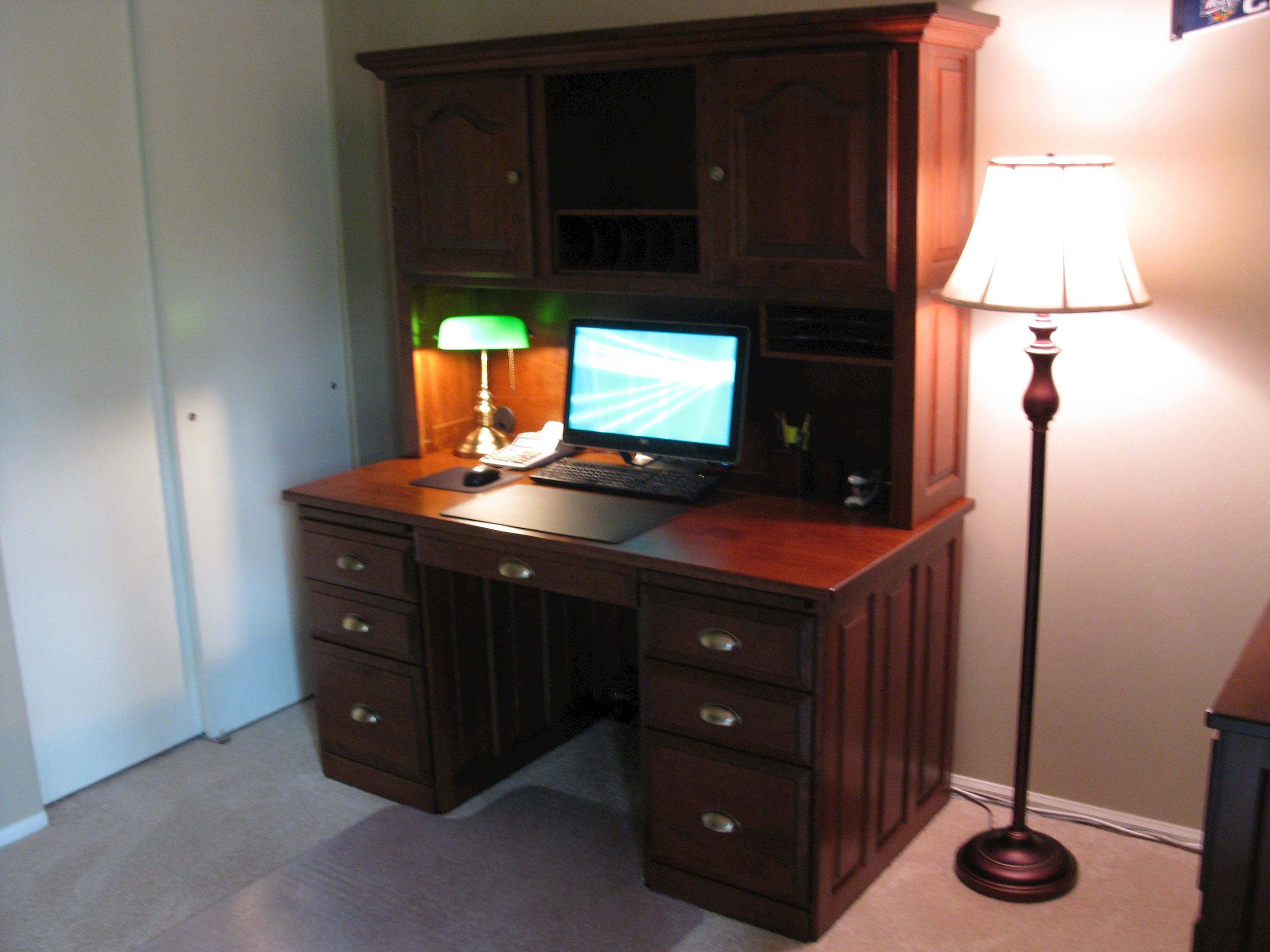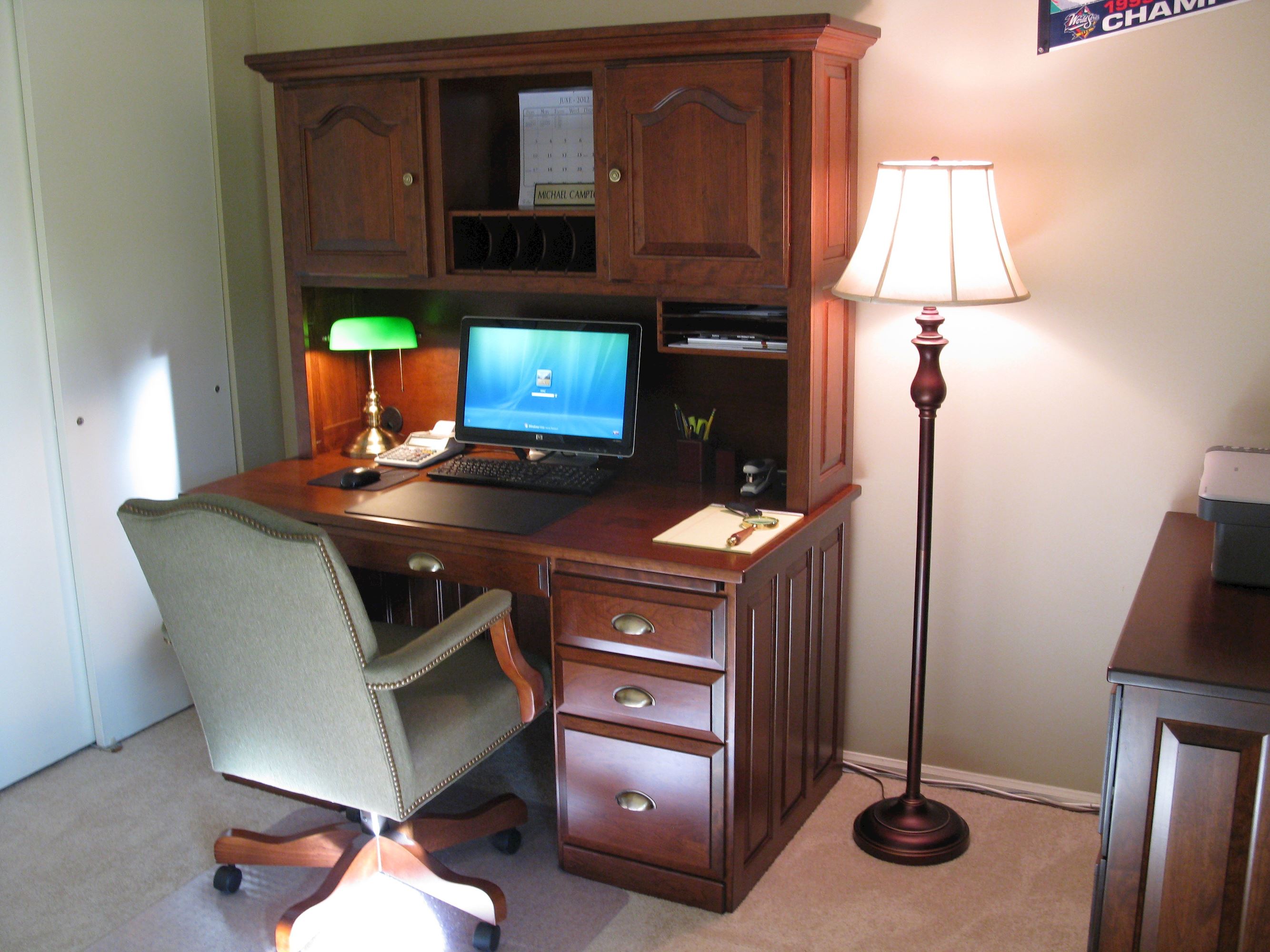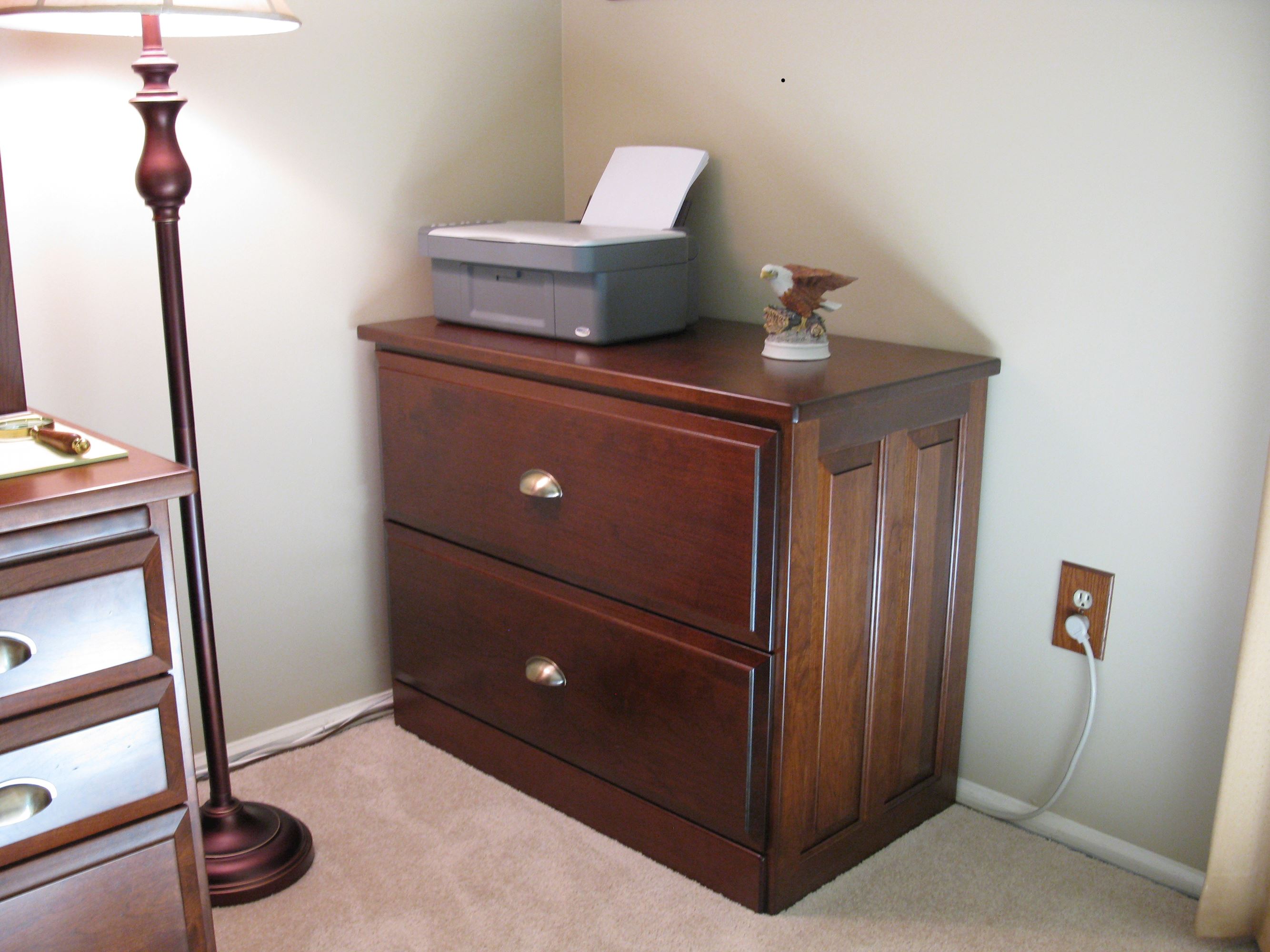 June 19, 2012

The armoire is just beautiful!  Was shipped perfectly and I couldn't be happier! 
Lori C - Terre Haute, IN
May 30, 2012
The desk was delivered around noon today. It is beautiful!! I am very pleased. Thank You so much for all your help.
Wilma F - North Las Vegas, NV
May 22, 2012



Mr. Hecker, 
The furniture arrived in fine order last night about 6:30.  Set-up was done with 
care by the delivery crew.  It's really nice and has been a pleasure dealing 
with you.  Thanks for making it easy.  If I can help with a kind word to other 
potential customers, let me know. 
 
If you could provide names and emails or addresses for the craftsmen, I would 
love to send them thank-you notes as well.  These pieces will be heirlooms for 
our children, long after we are gone. 
 
Best regards, 
 
David L - Brevard, NC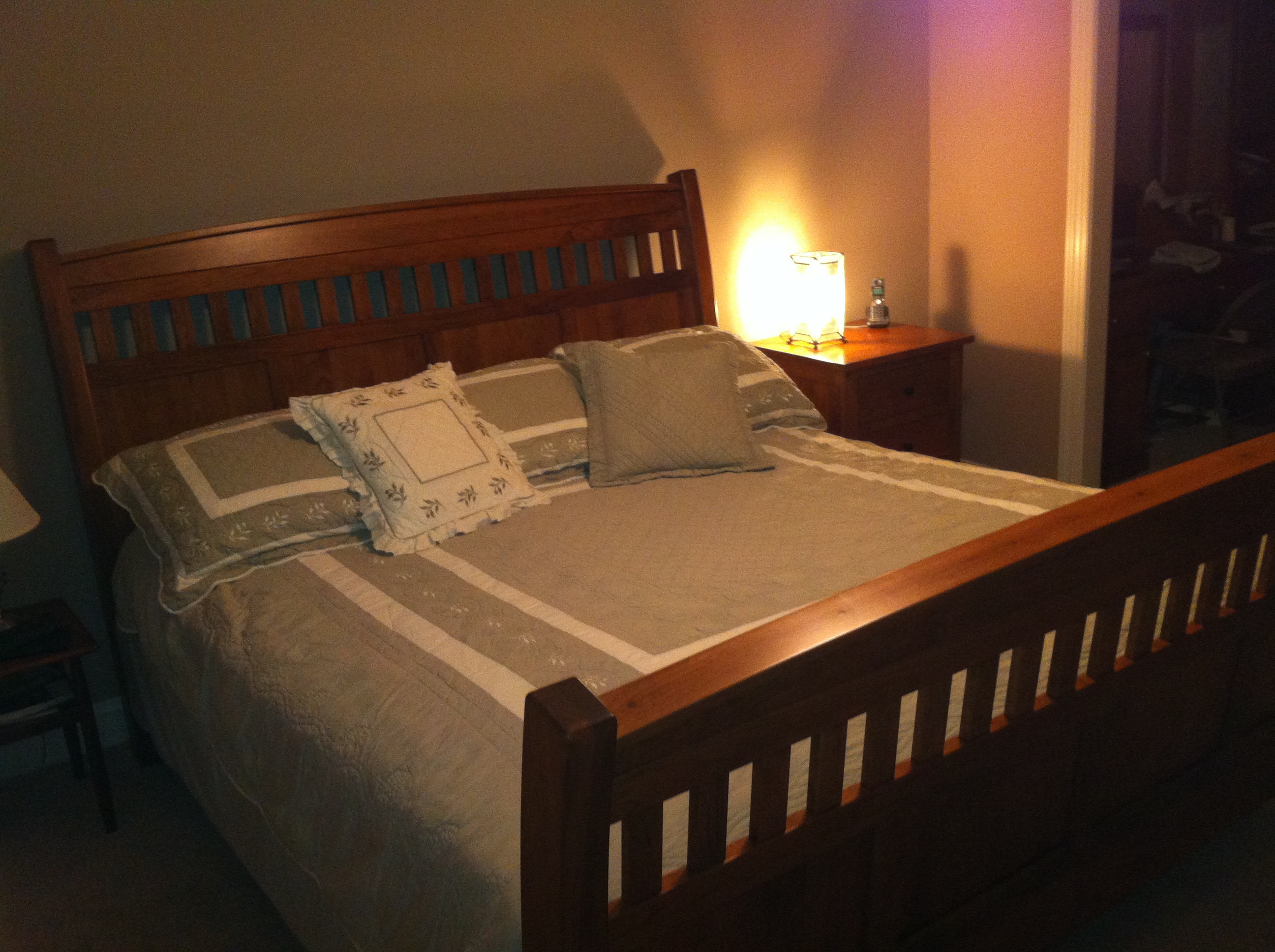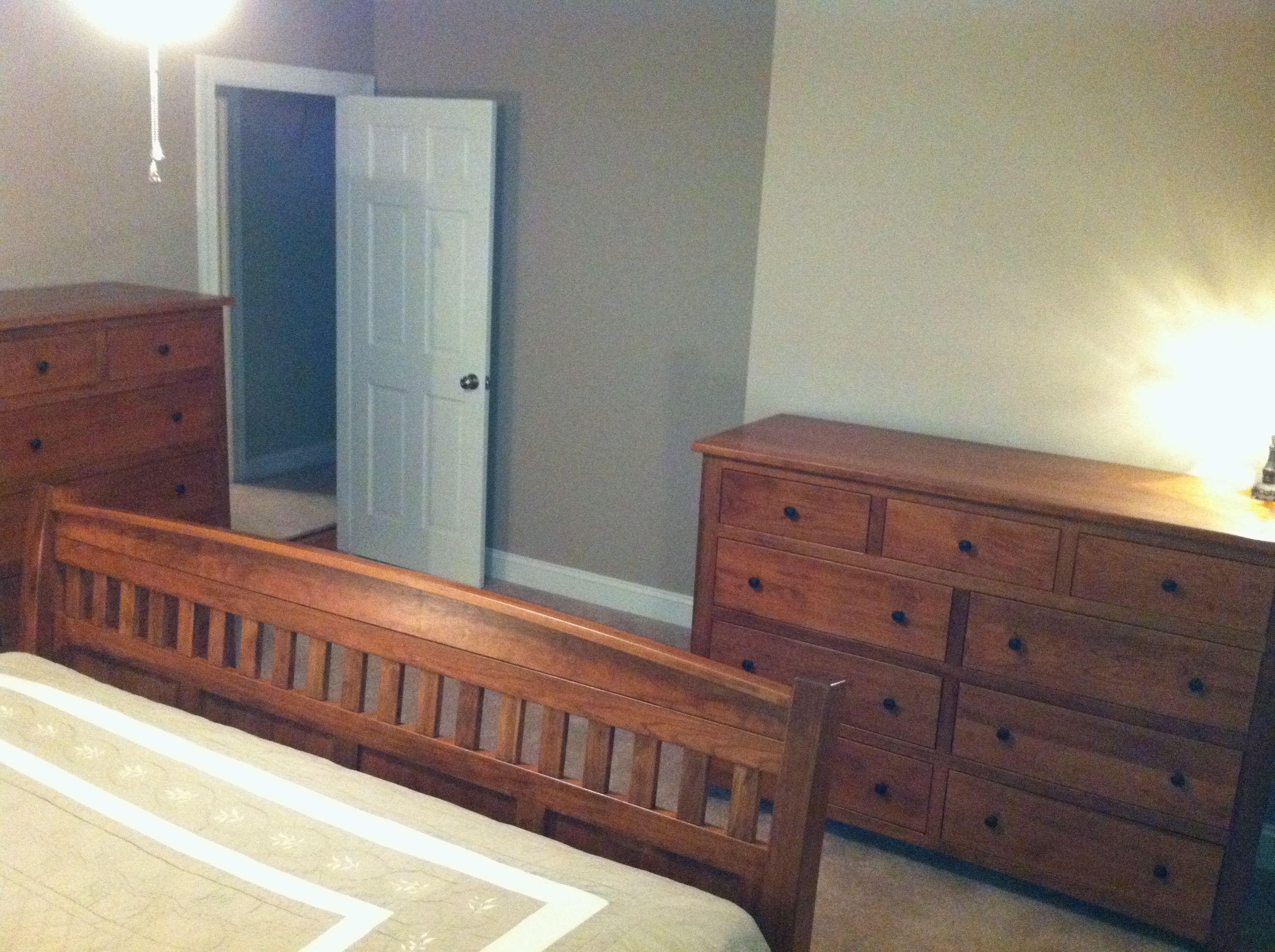 March 26, 2012
Todd, Just wanted to let you know that we received the jewerly armoire and it is absolutely beautiful. The craftmanship is perfect. Thanks so much for your help! Look forward to doing business with you in the future.
Windy W - Clifton Forge, VA
February 24, 2012

Todd, 
 
My wife is extremely happy with her new Jewelry Armoire. 
 
You were outstanding to do business with, from price through delivery all went 
will. Excellent packaging for protection. 
 
Hope to do business again. 
 
Thanks Again, 
Lee J - Elko, MN
February 21, 2012
Todd -

My desk arrived yesterday. Shipping/deliver/unpacking all went very well and desk arrived in pristine condition. Build quality on the desk is everything I had hoped for. It was worth the wait.

Thanks for everything.

Harry B - Huntsville, AL
February 16, 2012
I recently purchased two of your large maple trash bins. My husband and I couldn't be more impressed! They are beautifully made - we can see the attention to detail paid to the construction, workmanship and finish. The cost was very reasonable and they were packaged very meticulously to prevent damage from shipping. I will recommend you to all of our friends who are looking for high quality furniture. Thank you!!!
Kim C - Hudson, NH
February 10, 2012

Hello Todd, 
We received the jewelry box today and I just wanted to say it is excellent. 
My wife is so pleased. I believe it is much more than what she was 
expecting. 
Thanks again Todd and I look forward to doing business with your company 
again. 
 
Have a great day, 
Mike A - Taylor, MI
February 3, 2012

The armoire arrived in time and looks great!! thank you so much.
Ron B - Aurora, NE
February 3, 2012
Hi Tom,

I just wanted to let you know that we love the furniture! It is beautiful! The quality is amazing and we are very happy with it. Thank you again for everything!

Kind Regards,
Amanda & Tom C - Berkley, NJ
January 26, 2012
We received the jewelry armoire we ordered in perfect condition, and the workers who brought it were so kind and helpful. It is a stunningly beautiful piece, excellently designed and crafted. I know I will enjoy it for many years, and so will one of our children after me. Thank you so much!
Keiller I, Dayton, TN
January 24, 2012
The armoire arrived on time and it is beautiful! My wife absolutely loves it. It is refreshing to have purchased a piece of furniture made with such great craftsmanship.
January 6, 2012
We just received our jewelry

armoire

and love it! Thank you so much. We would definitely do business
December 30, 2011

Todd, 
 
The bed got here yesterday and it's absolutely gorgeous! So much so, 
my mom is buying the same one :) It's beautiful. Your company does 
amazing work. 
 
Thanks so much, 
Jerusha F - Belfair, WA
October 13, 2011
I am really enjoying the jewelry armoire. It is beautiful and functional. Thank you so much.

Todd, 
 
The Jewelry Armoire was just beautiful, my wife loved it, I couldn't be any happier.   I did receive it 
by July 1st. 
 
Thank you, thank you, thank you. 
 
Marcus V - Keokuk, IA